The best places & beaches Santorini Greece
Santorini Island – what to see and what to do?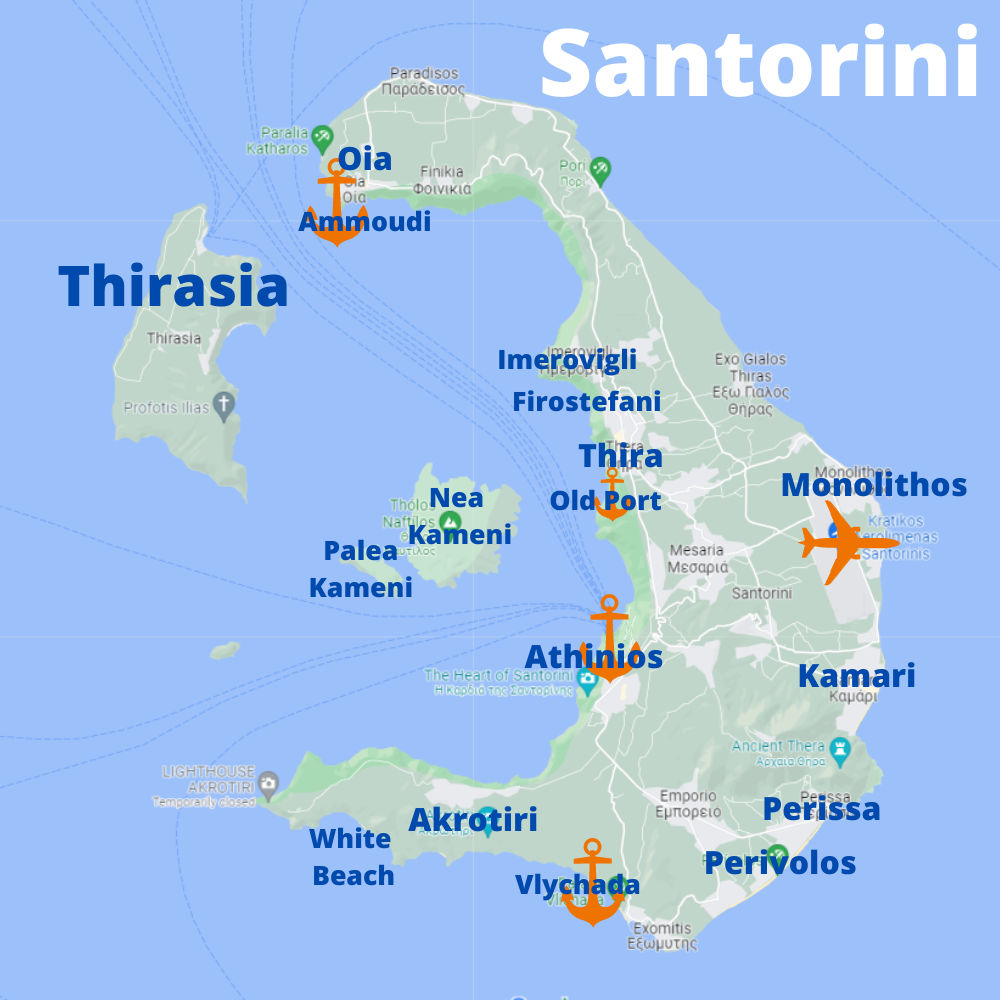 Approaching Santorini by boat you will get rewarded with breathtaking views of the uniquely beautiful marine volcanic landscape of the island. Crescent-shaped Santorini and a scattering of small islands define the contours of the ancient volcano. The crenellated rim of the caldera offers jaw-dropping panoramic views of the bay, the surrounding islands, and the whitewashed villages with blue-domed churches. We would like to share with you our favourite best places and beaches on Santorini Island.
---
Thira, Santorini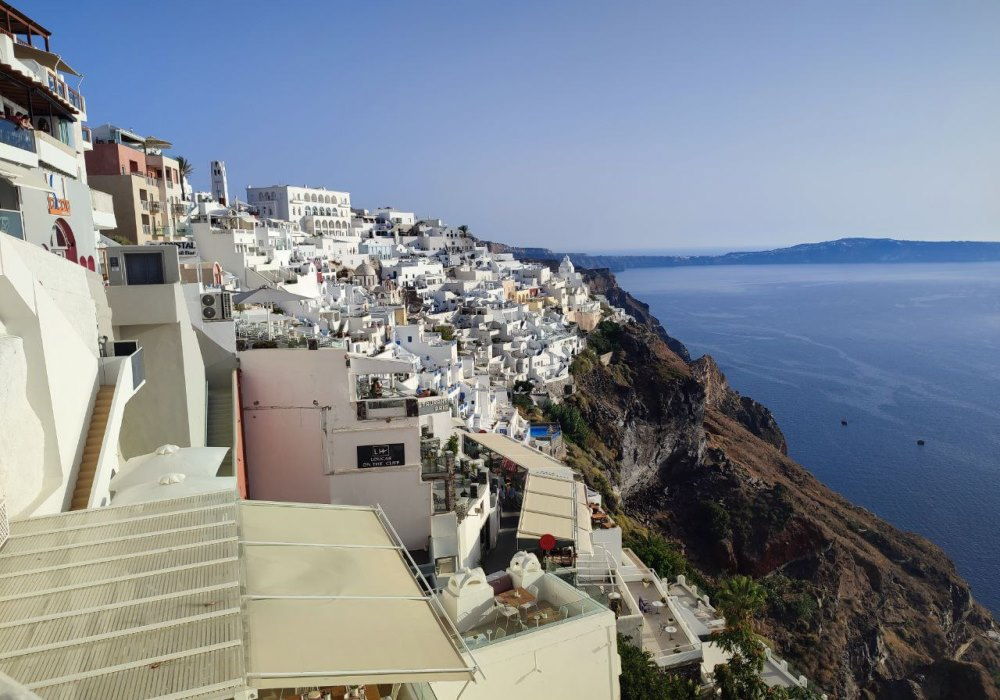 ---
Imerovigli, Santorini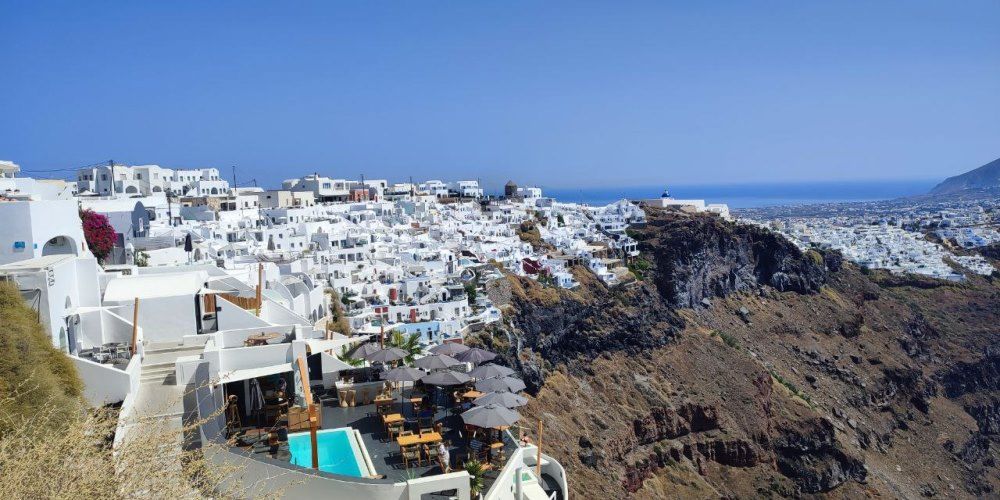 Imerovigli is located close to Fira and Firostefani west side of the island and is known for its stunning views of the caldera and the Aegean Sea. Popular activities in Imerovigli include exploring the narrow streets and alleys of the village, visiting local shops and restaurants, and enjoying the stunning sunsets over the caldera.
One of the most popular attractions in Imerovigli is the Skaros Rock, which is a massive rock formation that offers breathtaking views of the surrounding landscape. Visitors can hike up to the top of the rock to enjoy panoramic views of the sea and the nearby villages. In addition to Skaros Rock, Imerovigli is also home to a number of beautiful churches and chapels, including the Church of the Panagia Malteza and the Chapel of Profitis Ilias. These religious sites offer a glimpse into the island's history and culture.
---
Oia, Santorini
---
Monastery of Profitis Ilias, Santorini Island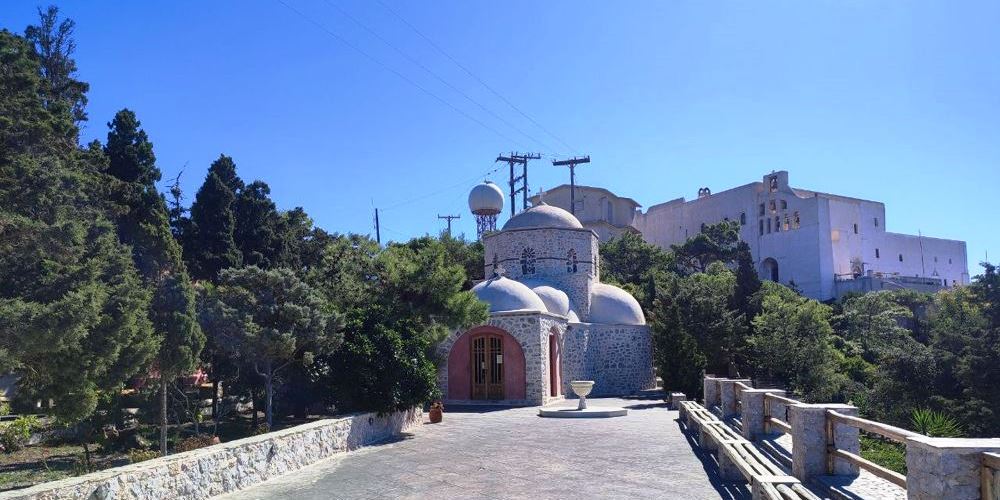 ---
Kamari, Santorini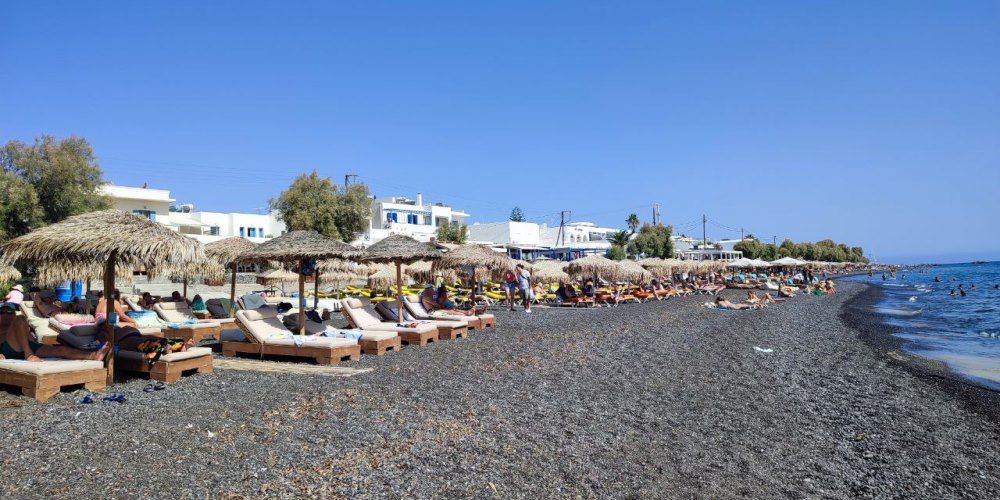 ---
Perissa, Santorini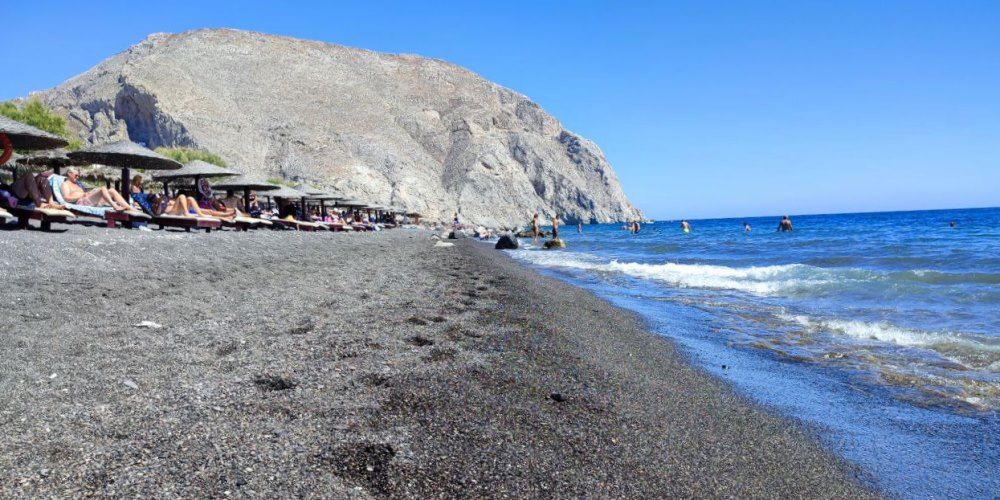 ---
Perivolos, Santorini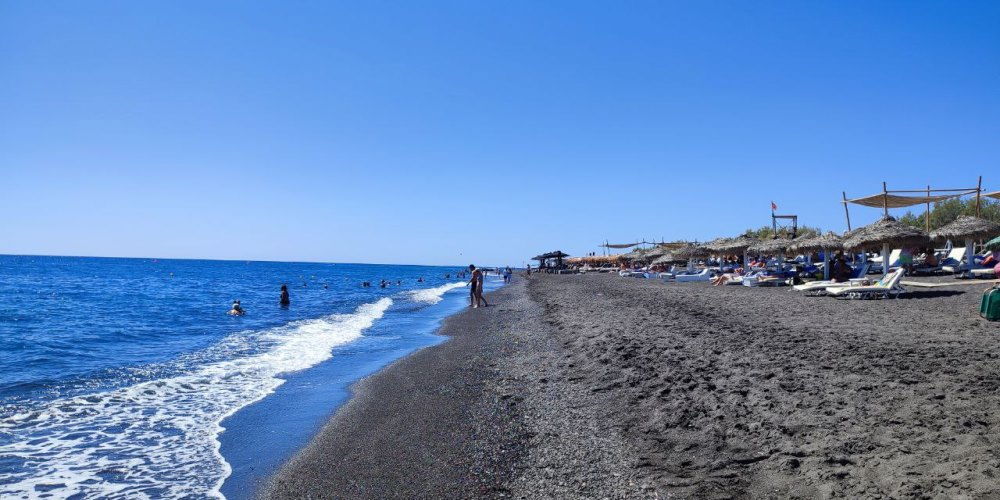 ---
Vlychada, Santorini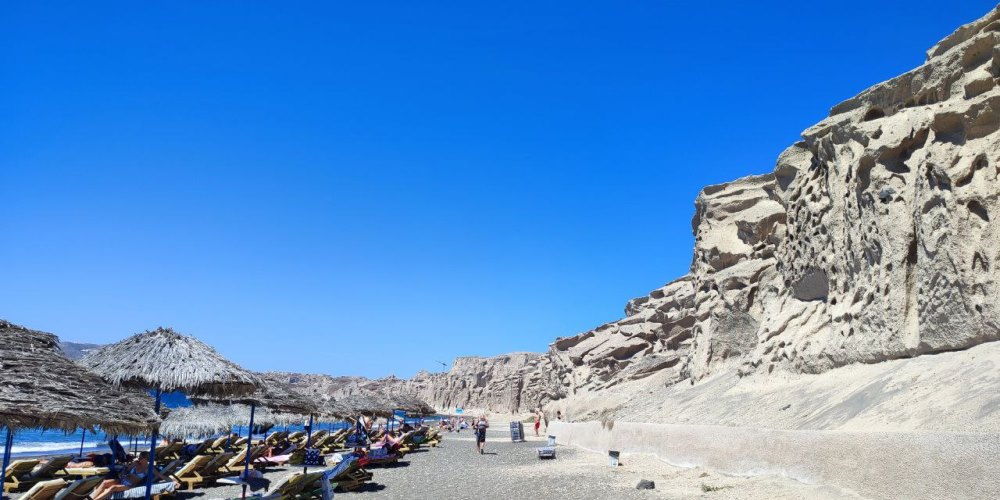 ---
Rental villas and apartments on Santorini Island
Santorini Island is a unique destination for the summer holidays, offering plenty of opportunities. We offer a large selection of luxury villas, cosy holiday houses and apartments there.
Book a Villa for holidays in Santorini in 2023 right now. Remember that booking in advance allows you to choose a property according to your specific requirements, such as a beachfront, or private pool. Also, you can find early booking deals and discounts which could bring the price of your holiday down.
---
Book a hotel to stay on Santorini Island
Looking for a hotel to stay in on Santorini Island? Check the best options at great rates and choose the hotel that suits you.
---
How to get to Santorini Island
Travelling to Santorini Island by plane
The airport of Santorini serves international charter flights and local flights. So, most likely, it will be more convenient for you to fly to Athens International airport and then fly to Santorini island or take a ferry.
We suggest you use JETRADAR which is one of the largest online search engines for flights all over the world. This service helps to compare airfares from hundreds of airlines and dozens of travel agencies and systems and book the cheapest tickets available.
---
Travelling to Santorini Island by ferry
Ferries to Santorini leave from the main port of Athens – Piraeus. You can check the ferryboats schedule and buy your tickets here
---
Travelling to Santorini Island by private helicopter
Once you arrive in Athens we can pick you up directly from the arrival gate and take you to the helipad. This way you can reach Santorini in the fastest possible way and have more time to enjoy your vacation. Especially helicopters have the ability to fly in high wind conditions, and even in cases where transfer by sea would be impossible. Also, we can take you to destinations that have no airports and where ferryboats have infrequent itineraries. Flight from Athens to Santorini Island by helicopter has a duration of 1-1.10 hours and the price starts from € 4800.
---
Transfer from Santorini airport or Santorini port
Arriving in another country, it is important to see a person, who is waiting especially for you upon arrival at the airport. It gives you confidence that you will reach your destination, avoiding all troubles, long waits in the taxi queue, and possible overcharges. Our prices include all fares, VAT, and any lawful charge; therefore, you know that what you pay is the final price for your transfer. Comfort and safety will be provided, which is especially important if you are travelling with children. That's why we offer transfer services with professional drivers and a modern car fleet. All cars and minivans are equipped with air conditioning and drinking water.
---
Santorini Car Rental
During your holidays on Santorini Island, you can rent a car from the airport or port, or from your villa or hotel. To find the perfect car for your trip, we recommend checking DISCOVER CARS. It is a leader in online car rental reservations. It compares car rental deals from many companies so that you can choose which is best for your trip. Many other websites hide fees and extra costs from you. Discover Cars includes all mandatory fees, taxes, and extras in the quoted price so there won't be any surprises when you arrive at the rental desk.
---
Please note that The Best Places & Beaches of Santorini Travel Guide contains some affiliate links. It means that we may receive a small commission to help us maintain this site without any additional cost to you. We only recommend services and products that we use and believe will be helpful.