Cooking while on vacation in Greece: useful tips
Did you know that a comfortable villa with several bedrooms and a green garden, or even with a pool, can often be rented for the same money as a room in a hotel? Cool! But many of you are discouraged from renting a house in Greece because you don't want cooking on vacation, and that's perfectly understandable, so I will tell you some useful tips on how to solve this problem and just relax and enjoy the sea and the sunshine.
1️⃣ Breakfast from a nearby bakery
Start your morning with a cup of Greek coffee and freshly baked pastries on your private terrace. The most popular breakfast options in Greece are bugatsa (buttercream puff pastry) and tyropita (feta cheese pie).
2️⃣ The private chef experience
A very popular service. Our chef can bring all the necessary ingredients; cook for you and clean up afterwards. Usually, the cook comes for 5-6 hours and prepares dishes for several days in advance. The price is from 10 euro per hour.
3️⃣ Food delivery
There are always taverns and cafes nearby villas, that are happy to bring hot Greek dishes to your home.
4️⃣ BBQ
Most villas and apartments have an equipped barbecue area. In Greece, people love to cook simple dishes: grilled fish and meat. How nice it is to buy freshly caught fish from local fishermen in the morning (which they clean for you), and then eat it with your loved ones in the evening. And all this without much time and effort.
5️⃣ And, of course, traditional Greek taverns.
A good opportunity to explore the many nearby taverns that tempt with delicious food. Prices are among the cheapest in Europe.
As you can see, it is not at all necessary to cook all day while on vacation.
Bon appetite and delicious holiday in sunny Greece in your dream villa!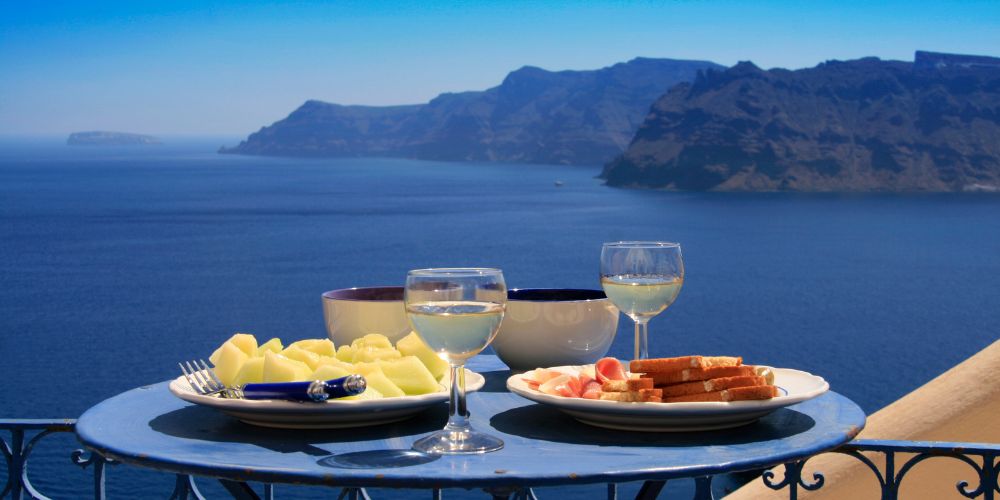 As you can see, with these tips it is not at all necessary cooking all day, if you rent a house for your vacation in Greece.
Bon appetite and delicious holiday in your dream villa!