Don't Miss These 7 Best Beaches in Sithonia, Halkidiki, Greece That Will Steal Your Heart
Sithonia is one of the three peninsulas in Halkidiki, Greece. It is renowned for its natural beauty, crystal-clear waters, and stunning beaches that make it one of the most sought-after destinations in the country. Sithonia is a perfect blend of turquoise waters, lush greenery, and sandy beaches that cater to all types of visitors. In this post, we'll explore some of the best beaches that Sithonia, Greece has to offer.
1. Kalamitsi Beach, Sithonia, Halkidiki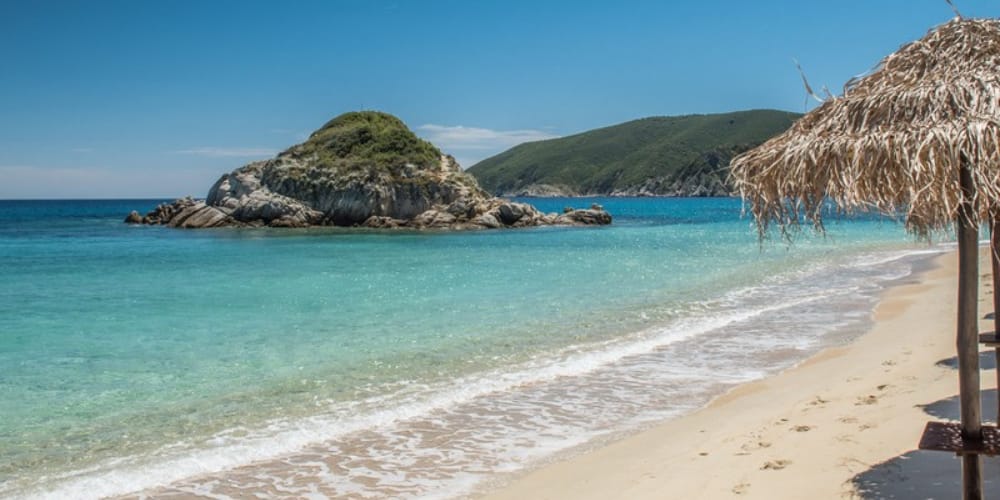 Kalamitsi beach. A long wonderful beach in a cozy bay. The velvet sand, crystal clear waters, a shallow entrance to the sea. There are sunbeds with umbrellas, boat rentals, water bikes, canoes, and many taverns for every taste. Highly recommend!
2. Fava Beach, Sithonia, Halkidiki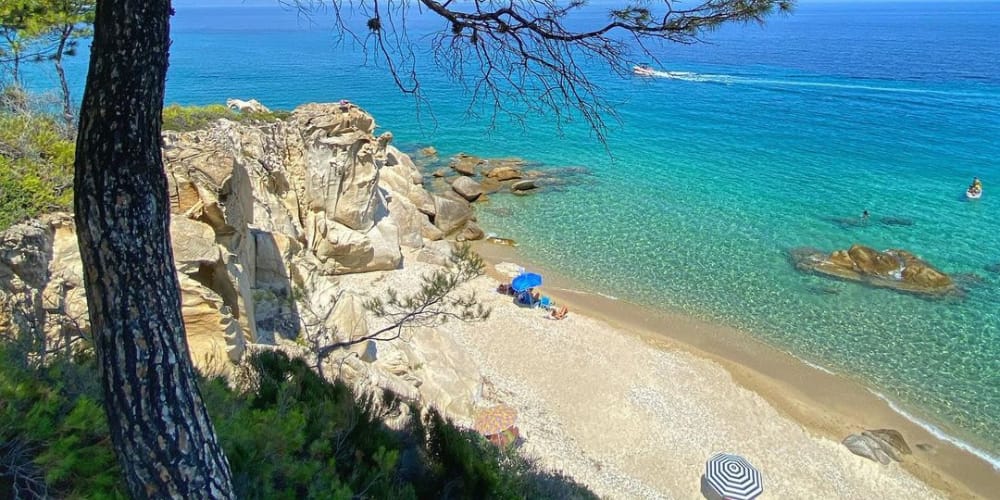 Fava Beach. The Greek Seychelles … Several lovely small bays separated by huge white stones against the backdrop of the emerald sea. The beach is not equipped, and there are usually not many people. Good car access.
3. Kriaritsi Beach, Sithonia, Halkidiki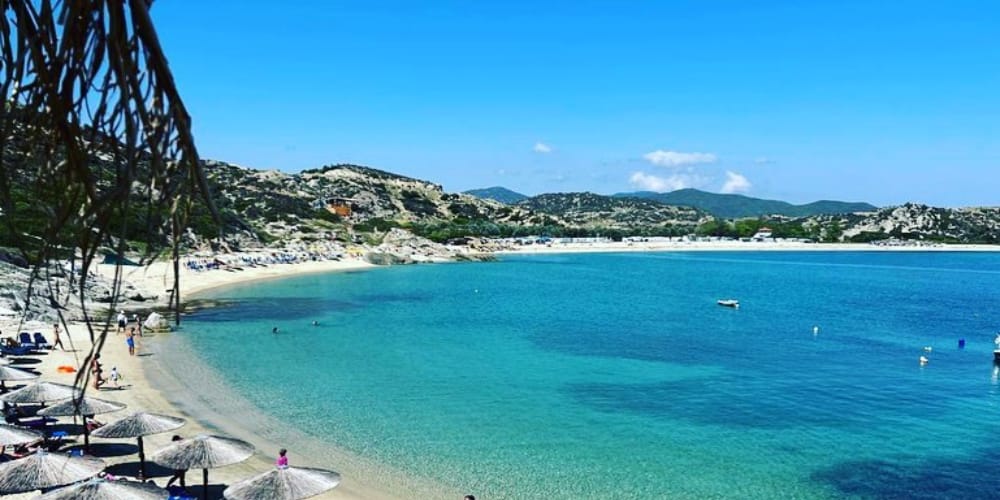 Kriaritsi Beach. An amazing secluded beach in the southeastern part of Sithonia. White sand and azure sea with a view of Mount Athos! There is a beach bar, tavern, and camping. Not recommended for children: there are waves, not shallow waters, and the road is very difficult.
4. Lagonisi Beach, Sithonia, Halkidiki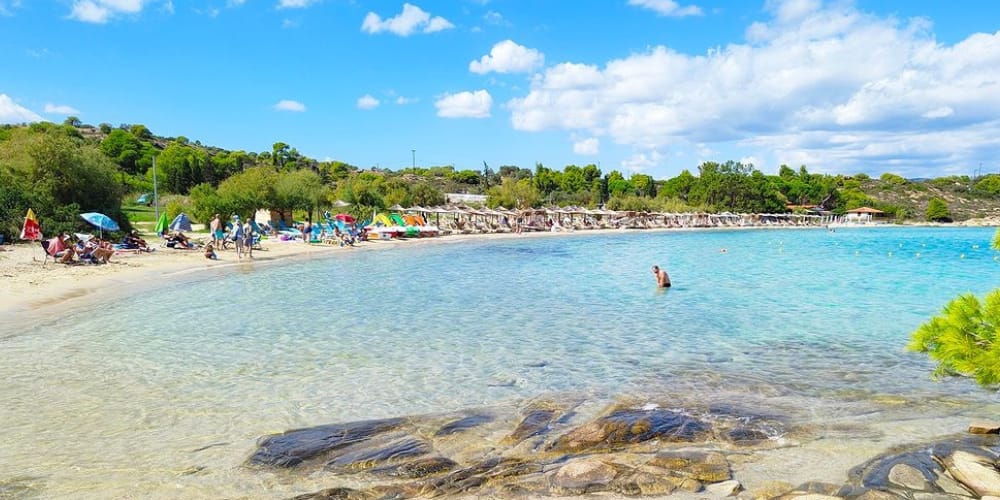 Lagonisi Beach. Beautiful and well-organized beach with an amazing emerald sea color. You can make great photos from the small island, which is located on the right side.
5. Kavourotrypes (Orange) Beach, Sithonia, Halkidiki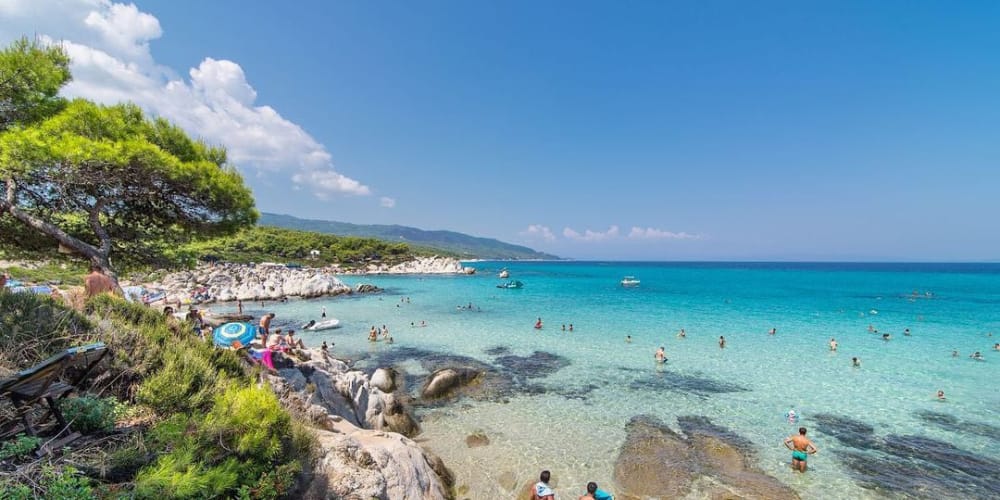 Kavourotrypes Beach. The most Instagrammed beach: the contrast of bizarre rocks, the greenery of a pine forest, and the unreal color of turquoise water! Disadvantage: it is overcrowded here. You have to arrive early in the morning to have time to swim and take gorgeous photos.
6. Trani Ammouda (Livrochio) Beach, Sithonia, Halkidiki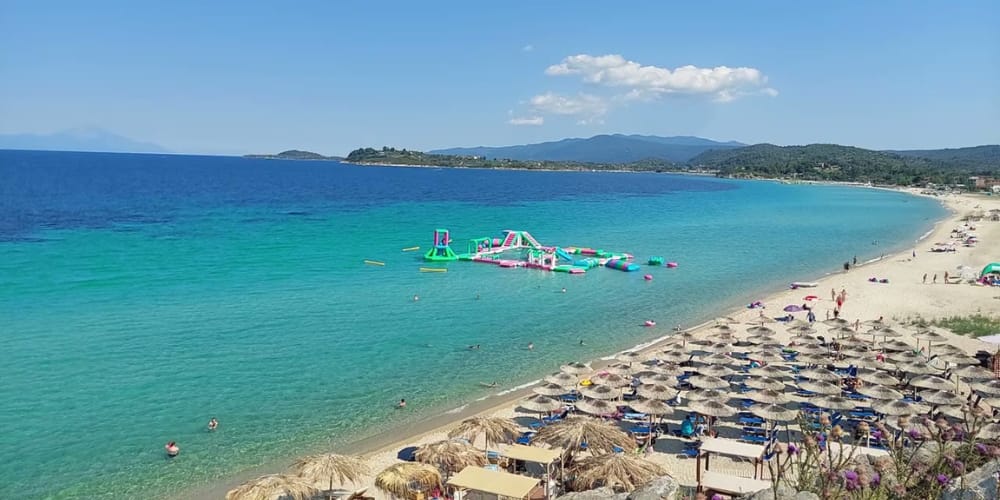 Trani Ammouda Beach. Beautiful sandy beach near the village of Ormos Panagias. Ideal for children, there is a floating waterpark. Part of the beach is organized, with sunbeds and umbrellas, or you can find a secluded place and sunbathe on your towel.
7. Kohi Beach, Sithonia, Halkidiki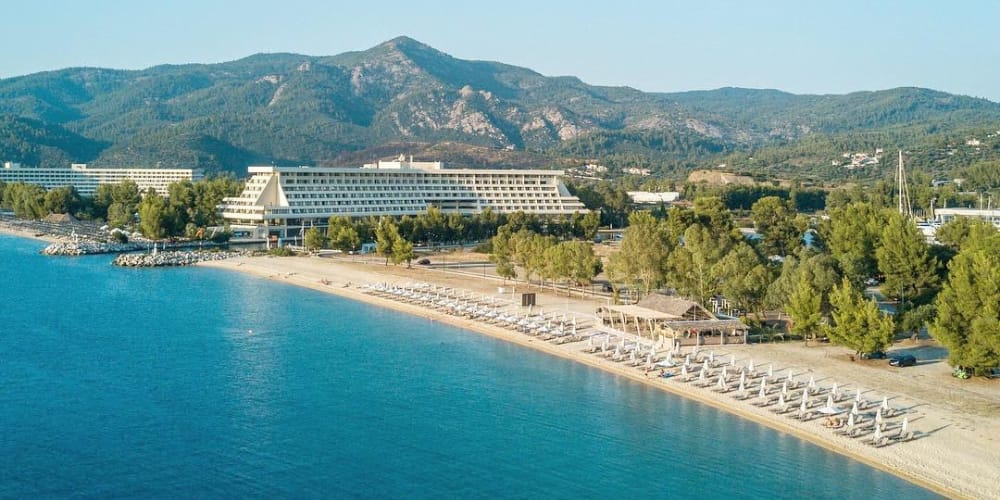 Kohi Beach. Located on the territory of the Porto Carras 5 * hotel. An ideal place for those who love well-organized beaches. Turquoise sea, clean sand, lounge music, good drinks, and great service.
---
Toroni, Porto Koufo, Lagomandra, Sarti… With over 60 beaches along Sithonia's coastline, you'll be spoiled for choice.
Sithonia is a fantastic destination for anyone looking for a beach holiday. With its stunning natural beauty and crystal-clear waters, Sithonia has some of the best beaches in Greece. From Kavourotrypes Beach to Sarti Beach, there is something for everyone in Sithonia. So why not plan your next vacation to Sithonia and experience the beauty of these amazing beaches for yourself? Just tell us which one you like best and we will be happy to help you find a villa, holiday house, or hotel near your favorite beach.