What to rent for your vacation in Greece: Hotel or Villa? Useful tips
A frequent question, what to choose, hotel or villa for your holidays? Let's try to figure it out together. Here are some useful tips to help you make a decision – what to rent for your holidays in Greece, hotel or private villa or apartment. In our opinion, the rental villa is ideal if:
1️⃣ You are a group of friends, a family, or families with children. Then, a private villa will be a great alternative to the hotel. You can choose a villa or a house, with 2-3-4 or more bedrooms, with or without a private pool, by the sea or above on the hill. The more persons you are, the better price will be for each guest.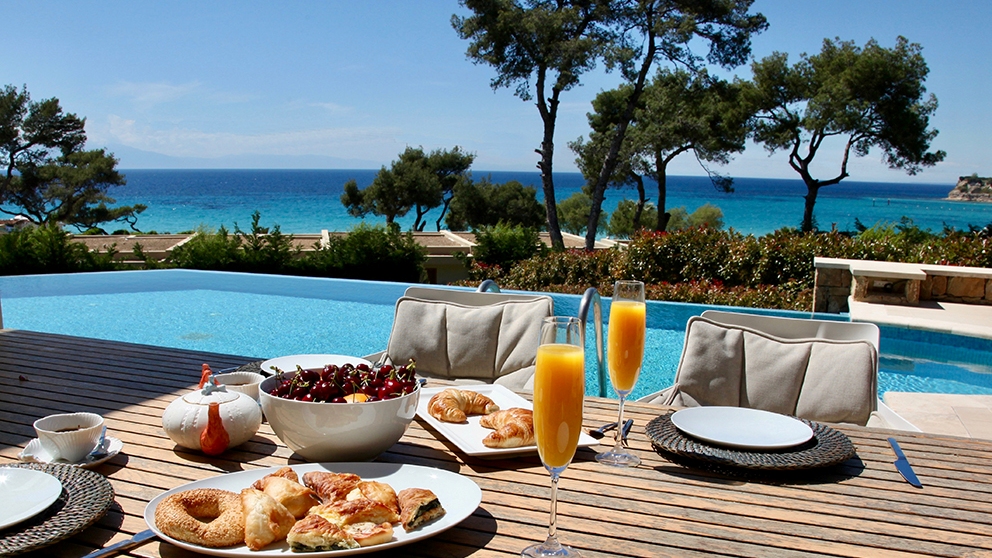 2️⃣ You travel for a long duration of stay, from 14 days and more. Keep in mind that hosts often offer good discounts for long stays.
3️⃣ You value privacy. Renting a villa, you will get more personal space, additional rooms and terraces, your private garden, and even your private beach. Away from the hustle and noise of people, enjoy a "homelike" environment with your family, listening to the sound of the sea and bird songs.
4️⃣ You are a fan of Greek cuisine. Forget about daily "buffet" in the same hotel restaurant, as Greece is a real gastronomic paradise. You can cook the freshest fish or seafood yourself, caught by local fishermen in the morning, or explore the many nearby taverns that entice you with delicious dishes.
5️⃣ You are active explorers and want to feel the local authentic experience. By renting a car, you will explore the most beautiful hidden beaches with emerald water, traditional settlements; you will enjoy a breathtaking sunset on one of the capes. You will have complete freedom, without binding to the schedule of hotel life.