Three Best Thermal Resorts in Greece for Ultimate Relaxation and Leisure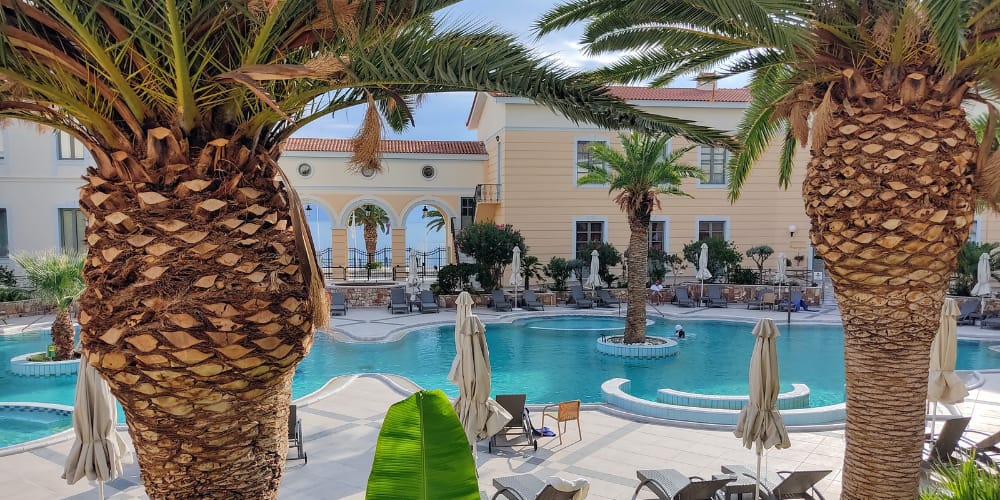 November vibes in Greece! As the swimming season comes down, don't hit pause on your Greek adventures! Explore year-round wonders like archaeological sites, museums, and hidden gems of recovery and relaxation in Greek SPA resorts with thermal and mineral water.
Did you know that thousands of years ago, even the gods themselves soaked in these healing springs? Today, with modern tech and advanced treatments, you can experience rejuvenation like never before. The Greek climate, fresh air, and stunning landscapes add that extra touch to your wellness journey.
Let's dive into the three best thermal resorts in Greece:
---
1. Edipsos, Evia Island (200 km from Athens)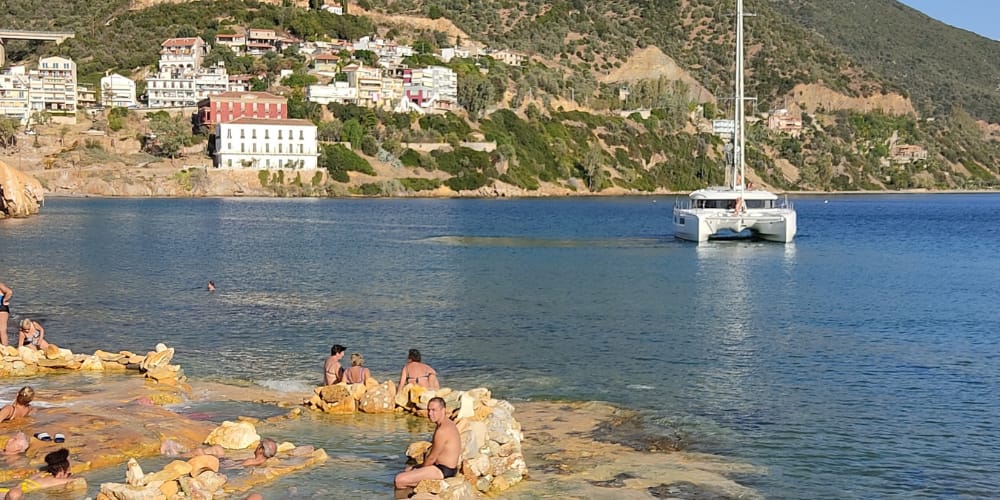 The best thermal spa in Greece. There are about 80 springs with unique healing properties. The water flows from a depth of 3 km and on the surface, its temperature reaches +80°C.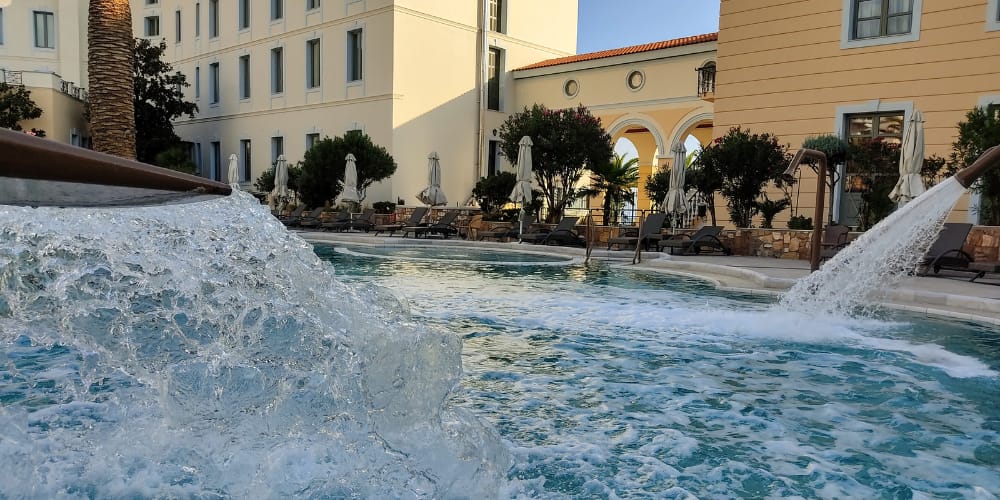 The famous Thermae Sylla Wellness Resort Spa is a 5-star haven, recommended for rheumatism, arthritis, skin, and gynecological issues. Discover the healing wonders, whether you opt for a luxury spa retreat or cozy budget-friendly accommodations. Alternatively, choose an apartment, head to the Hydrotherapy EOT Edipsos for treatments, and enjoy the beach hot springs for a free and refreshing experience.
---
2. Loutraki, Corinthia (80 km from Athens)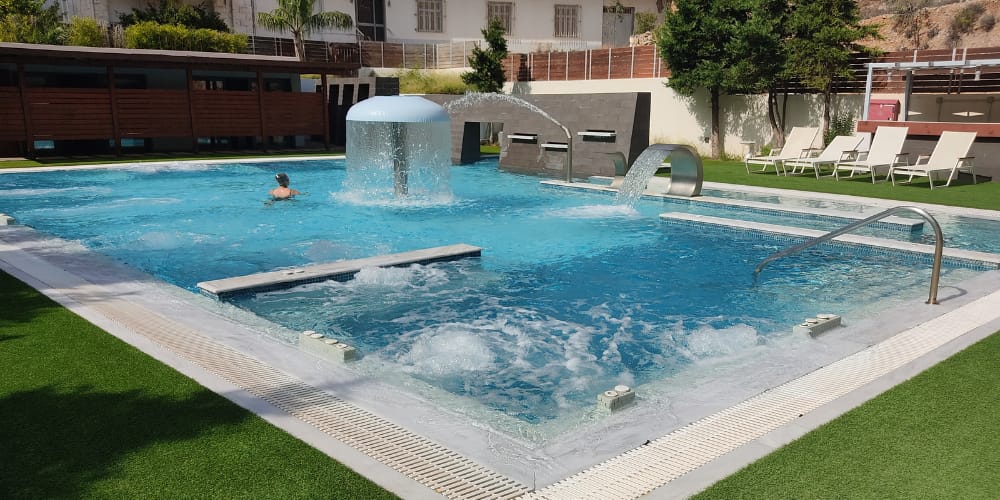 Just an hour from Athens, Loutraki's popular resort. Famous for its radon-rich water boasts potassium, calcium, sodium, and magnesium.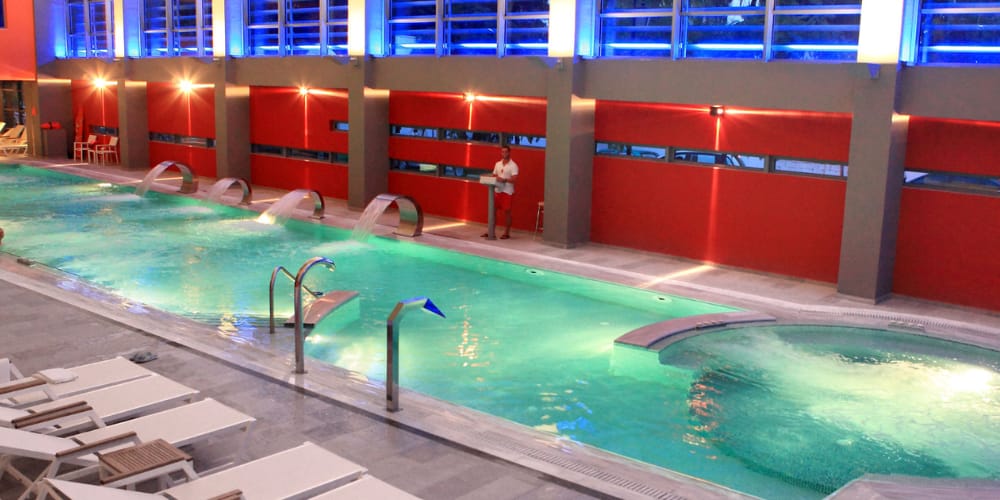 The spa complex Loutraki Thermal Spa offers:
Indoor and outdoor thermal pools with waterfalls, and hydromassage
Sauna, hammam
Different types of massages and treatments for face and body care
Mud treatment
Moreover, it is a very affordable spa escape – the hydromassage pool is just 10 €!
For more on Loutraki town and its treasures, check out the details.
---
3. Loutra Pozar, Northern Greece (110 km from Thessaloniki)
Tucked in the mountains, Loutra Pozar offers a complete immersion in nature. With hot springs at +38°C year-round, indulge in outdoor pools, waterfalls, and therapeutic massages. Nature lovers, this one's for you – mountains, rivers, clean air, and mineral water, which flows literally at every step!
The water is enriched with minerals and microelements, for the cardiovascular system, respiratory tract, rheumatism, gynecological, and skin diseases.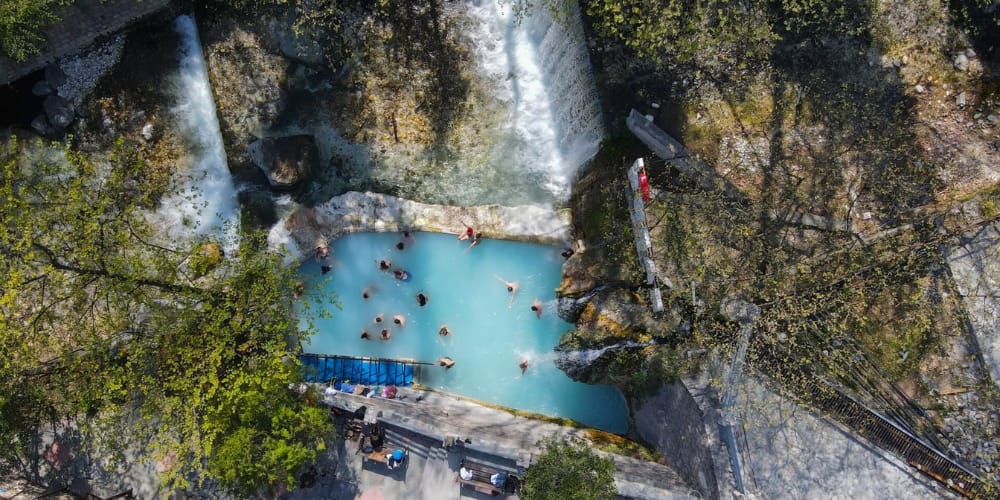 Discover the outdoor pool with warm water and a natural waterfall, and next to it, for contrast, a cold waterfall with a stunning natural massage. The entrance costs only 2€. Nearby is another small outdoor pool, also for 2 €, and one bigger one for 4 €. Massages and various body and facial treatments are available at the spa for an additional fee. There are also 15 small thermal indoor pools in the complex.
Near the springs, there are several small hotels, cafes, and a tavern. In the village of Loutraki Pellas, a few kilometers away from Loutra Pozar, the choice is bigger – many cozy home hotels and apartments, stores, and taverns.
---
Whether you're seeking healing or just a relaxing escape, Greece's 70 recognized thermal springs have got you covered. Contact us, and let's find the perfect Greek wellness retreat for you!

Each of the best thermal resorts in Greece offers unique opportunities for complete relaxation and recovery. Regardless of the choice, guests can be sure that they will have an unforgettable time, full of the beauty of Greek nature and amazing treatments for self-care.