Holy Mount Athos Guide
---
Athos is a self-governing community of 20 Orthodox monasteries. There are also 12 sketes and more than 500 cells and calves. The capital of Athos is Karyes, where the administration, police, hospital and heliport are located. Athos still observes Byzantine time, a new day begins at sunset. We have prepared a small Travel Guide of Holy Mount Athos for you.
How to organize a trip to Holy Mount Athos
Since Athos is an independent monastic republic, you need written permission to enter the Athos monastery, "Athos visa".  It gives the right to stay there no longer than 4 days and overnight in any monastery (subject to availability).
A copy of the passport is required to apply for a visa, which must be sent to us 3-4 days before.  It's possible to apply for an urgent visa in 24 hours.   
You can visit Athos either by yourself or with the help of our professional guide, who is also a driver. Benefits of a guided trip:
The trip schedule agreed in advance, will be very busy. You won't be able to see as much yourself in 4 days as you will see with a guide within 1 day.
The guide has unique knowledge and experience. He is also a deeply religious person who will help to feel the holiness and grace of the Holy Mountain.
Your guide will drive you around the monasteries by a jeep. There is a long walk between monasteries and roads are unpaved. You cannot rent a car there.
---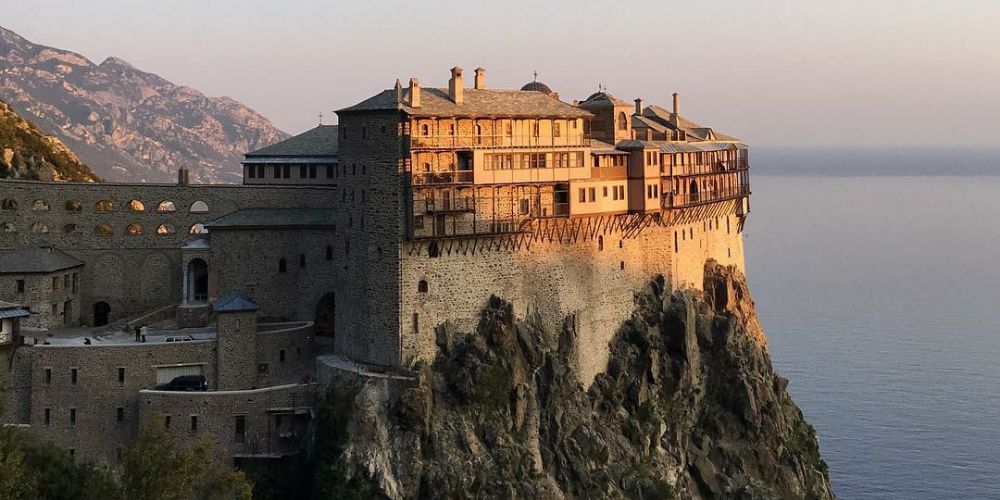 ---
Mount Athos Cruise with Pilgrimage
Women are not allowed to enter Mount Athos, but it's possible to take advantage of going on an Athos pilgrimage cruise and viewing the monasteries from a distance. Monks are coming onboard with the precious Holy Relics.
---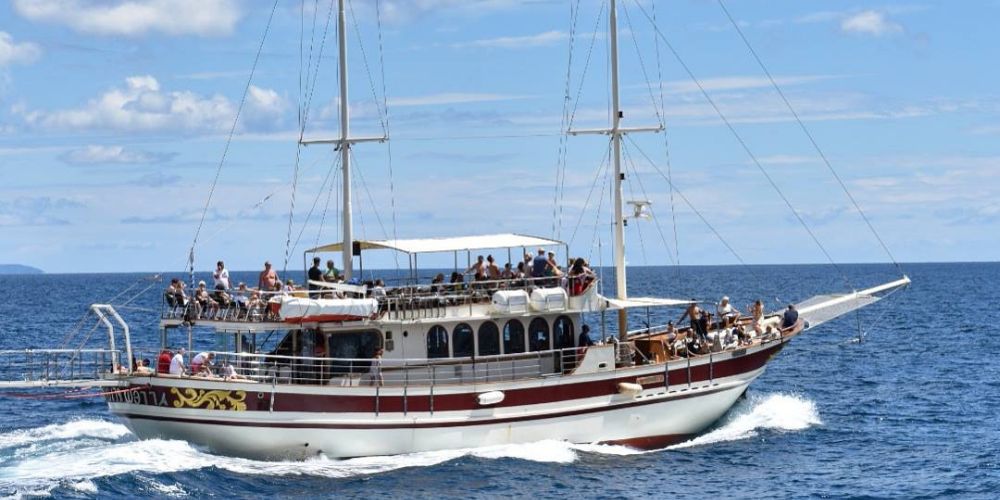 ---
How to get to Athos
Flight to Thessaloniki
To get to Athos you should take a flight from your country to Thessaloniki International airport. We suggest you use JETRADAR which is one of the largest online search engines for flights all over the world. This service helps to compare airfares from hundreds of airlines and dozens of travel agencies and systems and book the cheapest tickets available.
---
Transfer from Thessaloniki Airport to Athos
Arriving in the country for the first time, or not, it is important to see a person, who is waiting especially for you upon arrival at the airport. It gives you confidence that you will reach your destination, avoiding all troubles, long waits in the taxi queue, and possible overcharges. Our prices include all fares, VAT, and any lawful charge; therefore you know that what you pay is the final price for your transfer. The comfort and safety will be provided, which is especially important if you are travelling with children. That's why we offer transfer services with professional drivers and a modern car fleet. All cars and minivans are equipped with air conditioning and drinking water.
---
Please note that Holy Mount Athos Guide contains some affiliate links. It means that we may receive a small commission to help us maintain this site without any additional cost to you. We only recommend services and products that we use and believe will be helpful.