The Acropolis & Old Athens Walking Tour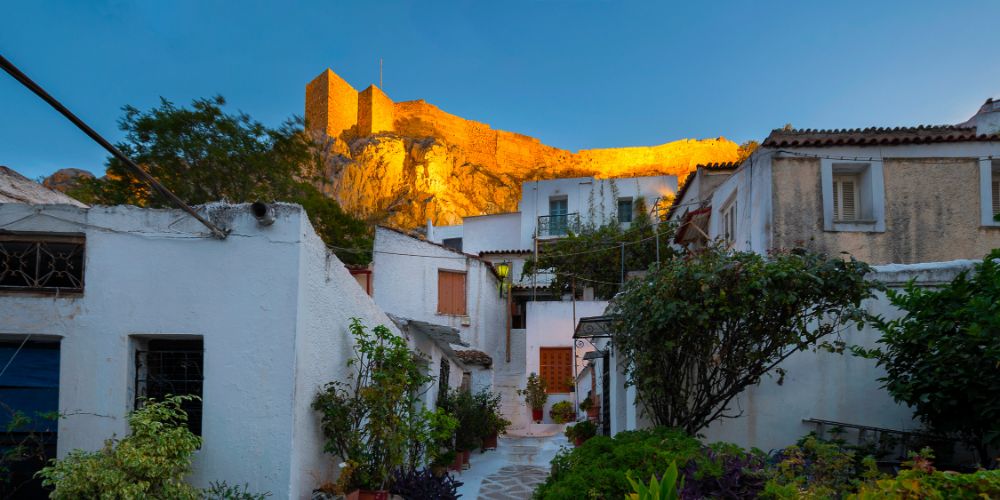 If you want to see the hidden sights of Athens in just half a day, book an old Athens walking tour with a visit to the Acropolis of Athens.
Duration of the tour:
Athens walking group tour schedule and rates:
Every day
Adults – € 40
Children 4-12 y.o. – € 20
Children 1-3 y.o. – free of charge
The entrance fee to Acropolis is not included
---
Athens walking private tour schedule and rates:
Every day
Rates on request
---
Highlights:
Walking tour around the most important sites of Athens
Greek Parliament, the Monument of the Unknown Soldier, Changing of the Guard
National Garden, Temple of Zeus, Hadrian's Arch
Visit UNESCO's listed Acropolis site & Parthenon
Plaka district
Tour description:
This comprehensive city tour will show you some of the most important landmarks and attractions of the historical centre of Athens as well as a thorough visit to the Acropolis where your guide will give you a guided tour of the history of this world heritage site and its spectacular monuments.
The tour begins inside the Syntagma metro station where the guide will show you shortly the archaeological exhibits that came to light during the construction of the metro. The starting point for the private tour can be changed according to your request. Then you will continue to the Greek parliament, the Monument to the Unknown Soldier and watch the changing of the guards.
Your walking tour of Athens continues towards the National Garden and then passes by the neoclassical Zappeion Hall, in front of which tower the surviving columns of the Temple of Zeus and Hadrian's Arch.
Finally, we reach the Acropolis, passing by the Plaka district, where we will begin our ascent while taking in the spectacular views of the city below.
During the tour, you'll gain insight into the significance of the historic monuments of the Acropolis including the Parthenon, Erechtheion, the Propylaea, the Nike Temple as well as other breathtaking sights of Athens such as the Odeon of Herodes Atticus and the Ancient Agora.
---
Book the Acropolis and old Athens walking tour and enjoy the hidden beauties of the Greek capital.