The best places & resorts of Peloponnese, Greece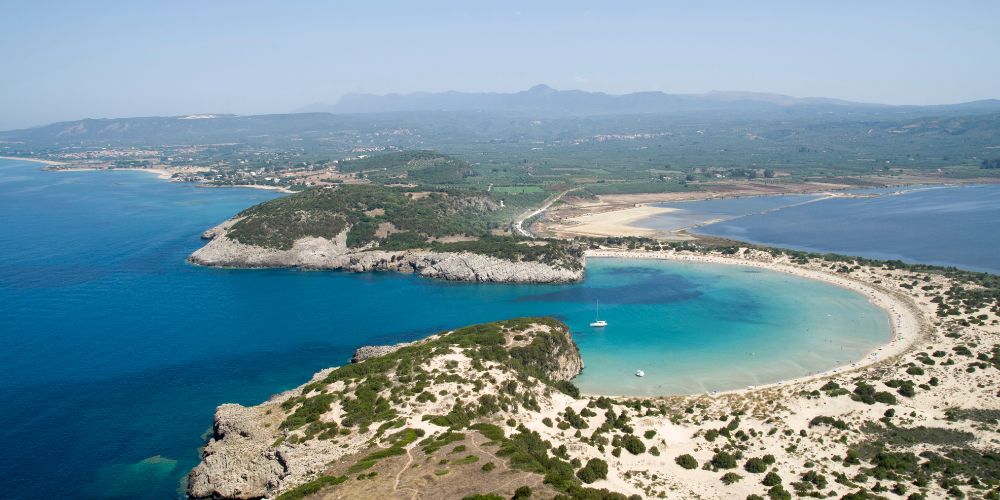 The Peloponnese is a land where ancient Greek myths come alive. Here the heroes Perseus, Hercules, the kings Agamemnon, Leonidas and Pelops, after whom the peninsula is named, immortalized themselves for centuries. The most important ancient theatres, stadiums and temples, Venetian fortresses and Orthodox sanctuaries can be found here. Then, there are sandy beaches, idyllic coves, olive groves, orange groves, and of course, the gentlest sea. We have prepared for you this Travel Guide with the most interesting places and the best resorts and beaches of the Peloponnese.
The Peloponnese is a huge peninsula in southern Greece separated from the central part of the country by the famous Corinth Canal. The Peloponnese peninsula has been divided into 7 regions since antiquity, and all of them have kept their names and borders until now.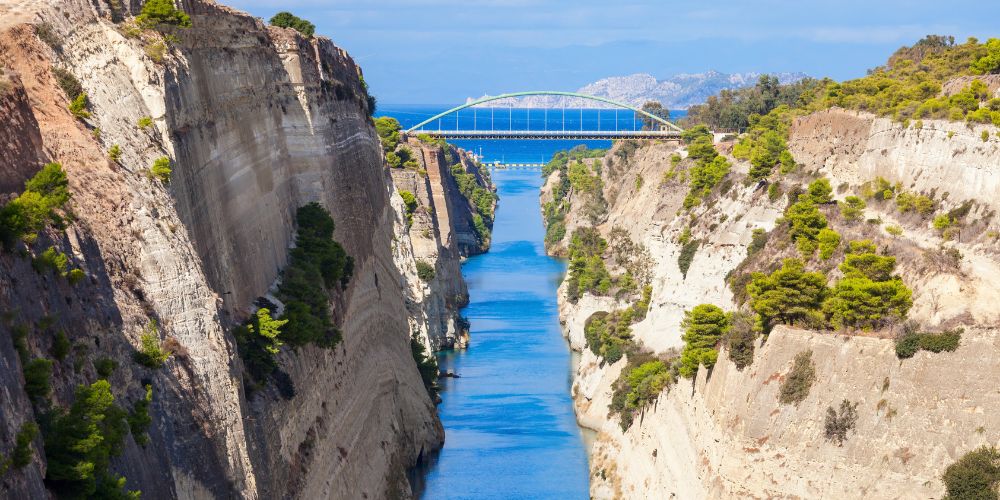 You can see the Corinth Canal, Acrokorinth, Ancient Corinth, Ancient Nemea, Epidaurus, Mycenae, Nafplion, Sparta, Mistra, Monemvassia, Pavlopetri, Elafonissos, Hifio, Mani Limeni, Dira Cave, Cape Matapan, Areoupolis, Kalamata, Pilos, Voidokilia, Kyparissia, Ancient Messina, Apollo's Temple of Epicurea, the Church of St. Theodora, the ancient Temple of Apollo, Ancient Olympia, Patras, the Monastery of Mega Spileo, and much, much more.
---
Villas and Apartments rentals in the Peloponnese
The Peloponnese is a unique destination, offering plenty of opportunities for the summer holidays, We offer a large selection of luxury villas, cozy holiday houses, and apartments in the Peloponnese.
Book a Villa for holidays in the Peloponnese in 2023 right now. Remember that booking in advance allows you to choose a property according to your specific requirements, such as a beachfront, or private pool. Also, you can find early booking deals and discounts which could bring the price of your holiday down.
---
Booking a hotel in the Peloponnese
Looking for a hotel to stay in the Peloponnese? Check the best options at great rates and choose the hotel that suits you.
---
How to get to the Peloponnese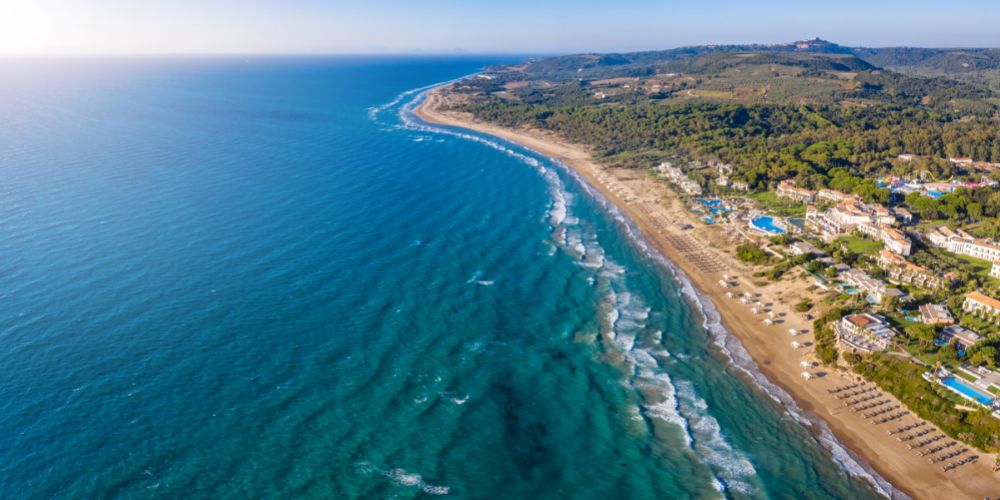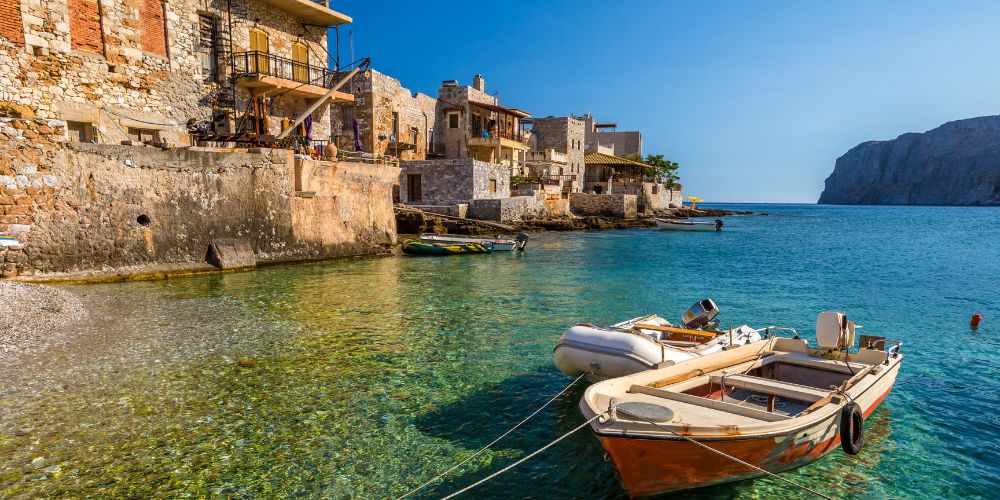 ---
Please note that this Travel Guide with the Best Places & Resorts of the Peloponnese contains some affiliate links. It means that we may receive a small commission to help us maintain this site without any additional cost to you. We only recommend services and products that we use and believe will be helpful.