Turkey to Greece Ferry Adventure: Explore the Eastern Islands of the Aegean Sea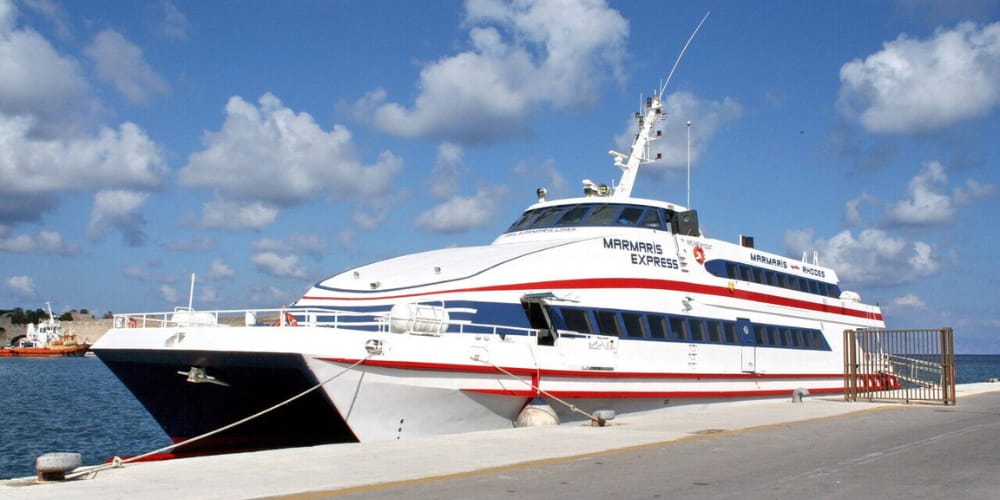 Are you looking for an easy way to travel from Turkey to Greece and embark on an unforgettable vacation exploring the enchanting eastern islands of the Aegean Sea? Well, we have some exciting news for all you travel enthusiasts out there! You have the opportunity to reach Greece via ferry, not only saving on the cost of the air ticket but also immersing yourself in breathtaking panoramic views of historic sites and picturesque islands.
So, how does it work? It's incredibly simple! Begin your adventure by purchasing a plane ticket to one of Turkey's exquisite cities, such as Izmir, Dalaman, or Bodrum. From there, embark on a delightful ferry ride to Greece. This travel option not only offers convenience but also promises an unmatched experience, allowing you to revel in the beauty of mesmerizing landscapes and the alluring ambiance of a sea voyage.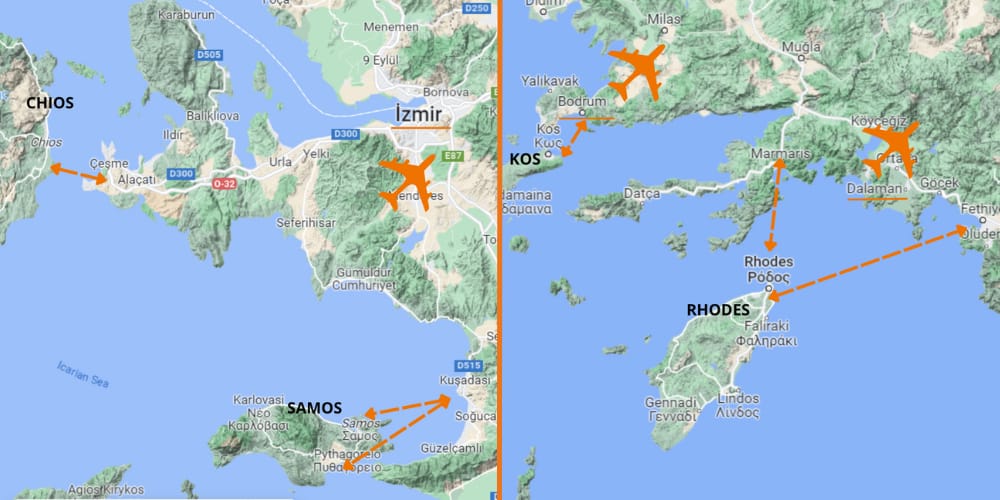 We are delighted to present you with a selection of popular ferry routes from which you can choose the one that suits you best:
Fethiye – Rhodes. Enjoy daily departures with a travel time of just 1 hour and 30 minutes, starting at €40.
Marmaris – Rhodes. Experience the convenience of daily departures with a travel time of 1 hour, starting at €52.
Bodrum – Kos. Delight in a quick and effortless journey with daily departures that take just 20 minutes, starting at €17.
Kusadasi – Samos, Vathi Port. Indulge in the captivating beauty of Samos with daily departures and a travel time of 45 minutes, starting at €36.
Kusadasi – Samos, Pythagoreion Port. Explore the wonders of Samos with departures four times a week and a travel time of 1 hour and 30 minutes, starting at €36.
Cesme – Chios. Discover the captivating island of Chios with daily departures and a travel time of 25 minutes, starting at €26.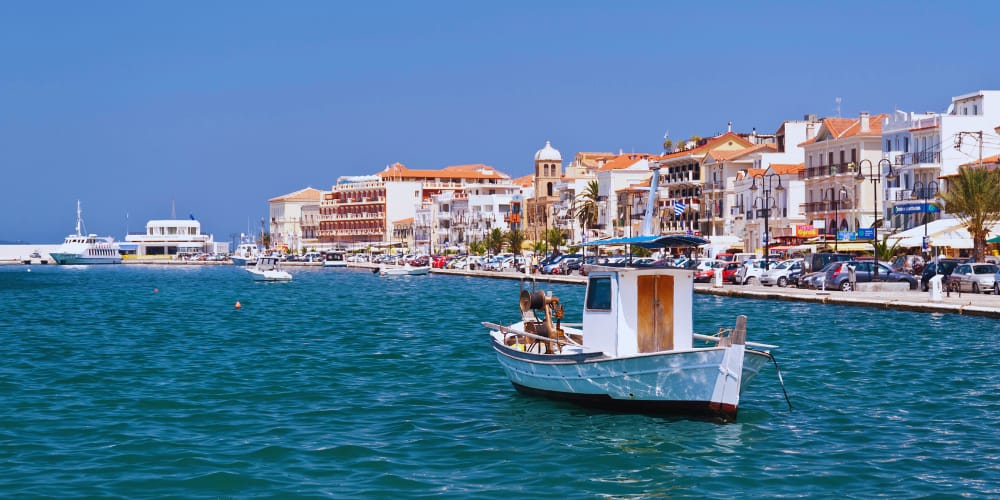 Above, we have listed only the most popular routes, but in reality, there are more options available. In 2023, you can travel by ferry from Turkey to Greece, or vice versa, through the following ports:
In Greece: Chios, Rhodes, Samos, Kos, Lesbos, Kalymnos, Kastellorizo, and Thessaloniki.
In Turkey: Cesme, Marmaris, Fethiye, Bodrum, Izmir, Seferihisar, Kas, Ayvalik, Kusadasi, and Turgutreis.
Please note that these ferry services operate regularly from June to September, offering you ample flexibility to plan your dream vacation. If you are planning to travel during other months, we recommend checking out the up-to-date schedule information.
You can conveniently preview ferry schedules and purchase tickets online here:
Additionally, if you desire to elevate your vacation experience by renting a charming cottage or luxurious villa on these idyllic islands or elsewhere in Greece, our dedicated team is here to assist you. With a wide range of options available, catering to various preferences and budgets, we are committed to helping you find and reserve the perfect accommodation for your holiday.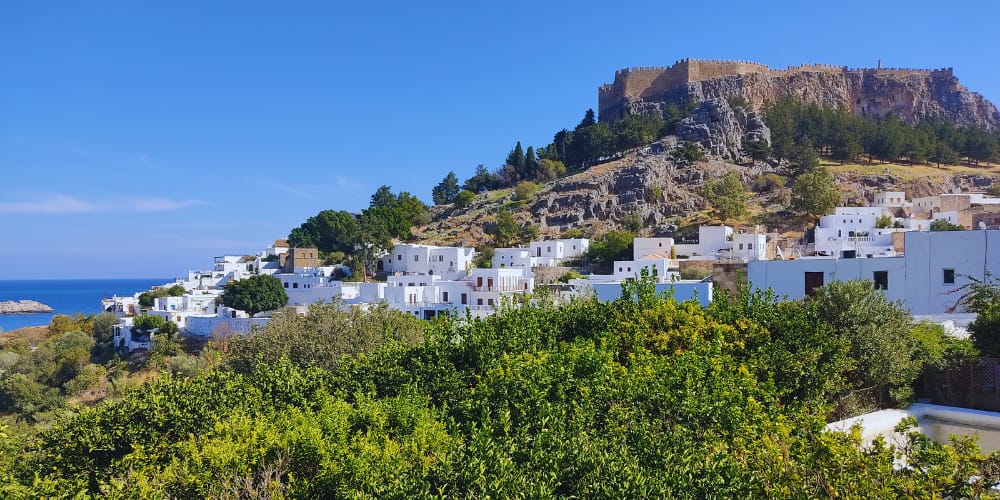 Don't miss this remarkable opportunity to unlock the allure of Greece and its magnificent islands. Embrace the convenient and cost-effective ferry travel option from Turkey to Greece.