Toroni Sithonia Travel Guide
Toroni is a small traditional village in the south-west of Sithonia, ideal for relaxing family holidays. It is a quiet place with one of the longest and best beach in Sithonia. Nature here impresses with bright green and the sea with turquoise colours. We have prepared this small Travel Guide of Toroni, Sithonia for you.
Beach in Toroni
The long sandy beach of Toroni is one of the most beautiful in Halkidiki. Ιts length is about 2.5 km, so there is enough space for everyone and it never gets crowded. The beach, owner of the Blue Flag, is very clean, has a velvety soft sand, and absolutely fantastic colour of the water. Toroni is located in the bay, so there are no waves or even ripples, but only clear, soft and warm water.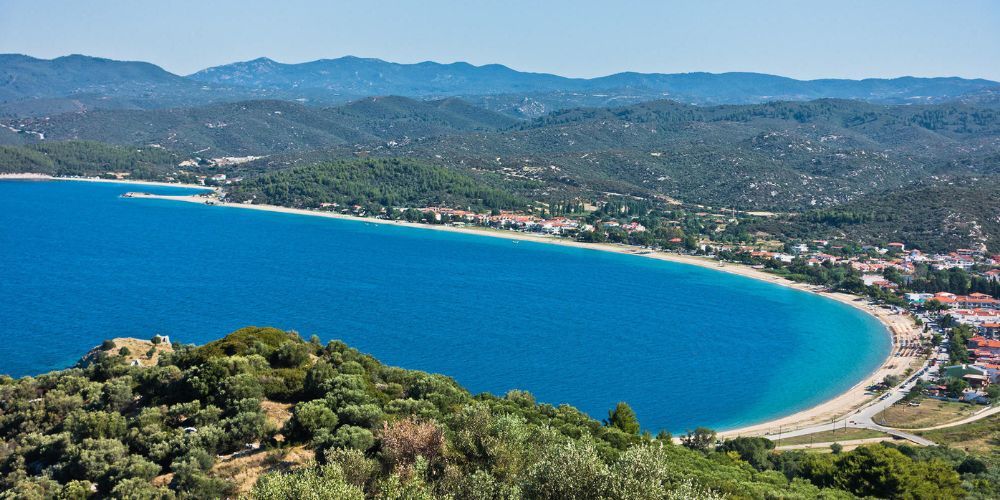 ---
What to see in Toroni
Toroni is known for its ruins. Firstly, the ruins of fortress walls overlook the gulf. This medieval fortress on the Likythos promontory was destroyed in the 15th century. Secondly, nearby you can find also marble columns and stone mosaics from the early Christian basilica of St. Athanasius. It makes a spectacular backdrop to the Toroni harbour.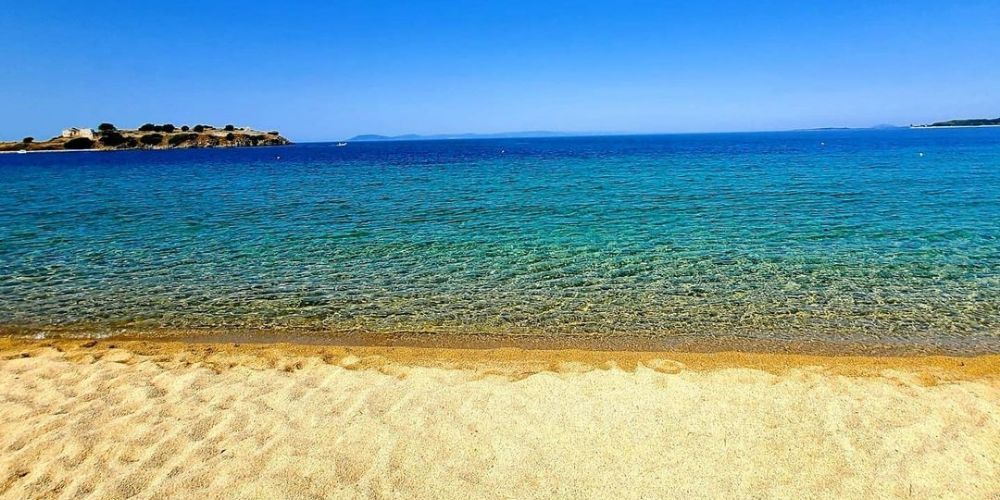 ---
Toroni Underwater & Snorkelling
Diving enthusiasts will find some of the best snorkelling spots here. The uniqueness of snorkelling here is that much of the ruins of the ancient castle and town also continue underwater in the harbour, inviting snorkelling and exploration. The place is rich in flora and fauna as well, to see and enjoy. We are sure that you will enjoy spending a few hours or more in Toroni harbour.
---
Sunset in Toroni
Toroni is a place with fantastic sunsets. Whether you prefer evening swim or have a cocktail in a beach bar along the promenade, sunset is the daily event in Toroni that nobody misses.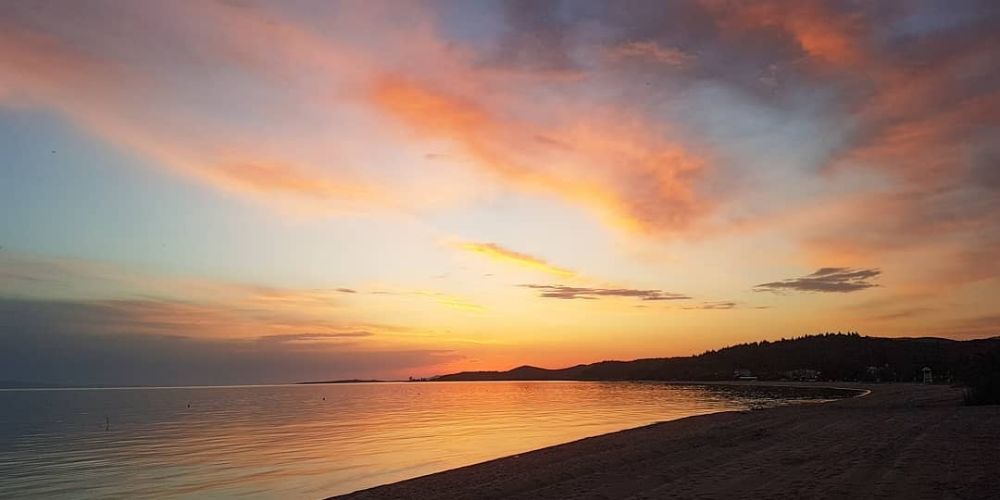 ---
Taverns & shops in Toroni
The infrastructure is well developed. There are shops, a market, cafeterias, taverns, beach bars, a playground on the beach. In July and August, cultural events are held in the evenings on the waterfront of Toroni, with the participation of local musicians.
---
Porto Koufo
Porto Koufo is located in 4 kilometres south from Toroni. It is a unique natural bay, the largest and deepest in Greece. This natural harbour, protected by nature itself from storms and winds. Here you will find some of Sithonia's best seafood taverns next to the pier. The dishes there are fresh and delicious, so a visit is highly recommended.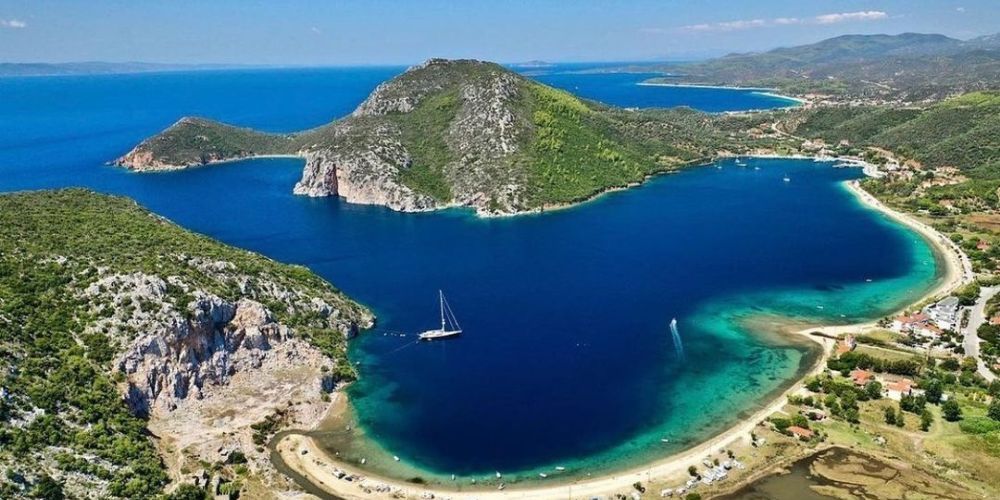 ---
Around Toroni
There are many amazing beaches and attractions near Toroni.
To the north of Toroni is the Destinika beach in a little calm bay.
Heading north is the popular Tristinika beach with a beach bar and exotic turquoise water.
Further north, about 10 km from Toroni, Azapiko Beach gives you a taste of untamed Sithonia.
On the south-eastern coast of peninsula, about 15 km from Toroni, you will find Kalamitsi beach. It is an astonishing, well-organized beach with soft, white sand and emerald clear waters, surrounded by huge rocks.
If you want some adventure, head to the Sithonia Cape. There are wild bays and beaches where you may be the only guests.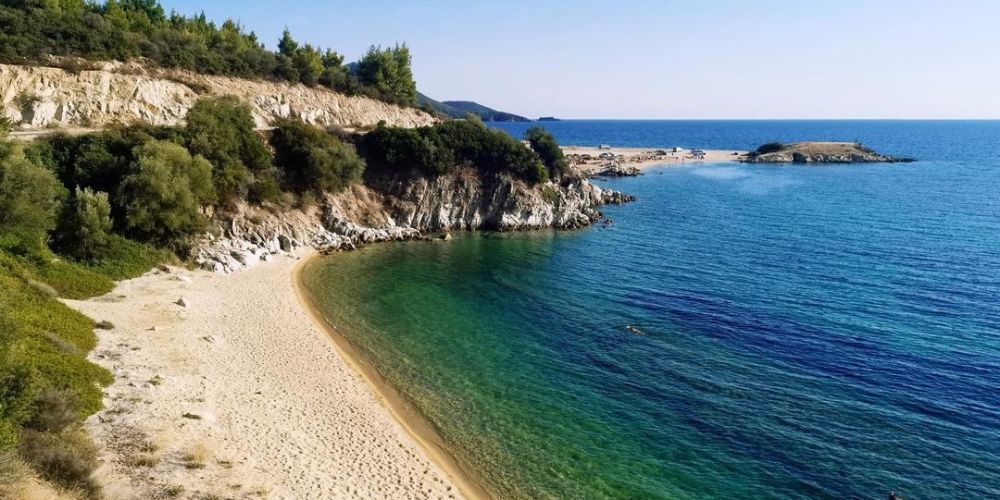 ---
Rental Villas & Apartments in Toroni
Useful tip: accommodation in Toroni is comparatively more affordable than in other popular destinations of Sithonia, and this is one of the reasons why many families choose to spend their summer holidays here. We will be happy to offer summer houses and apartments for a comfortable stay in this beautiful village.
---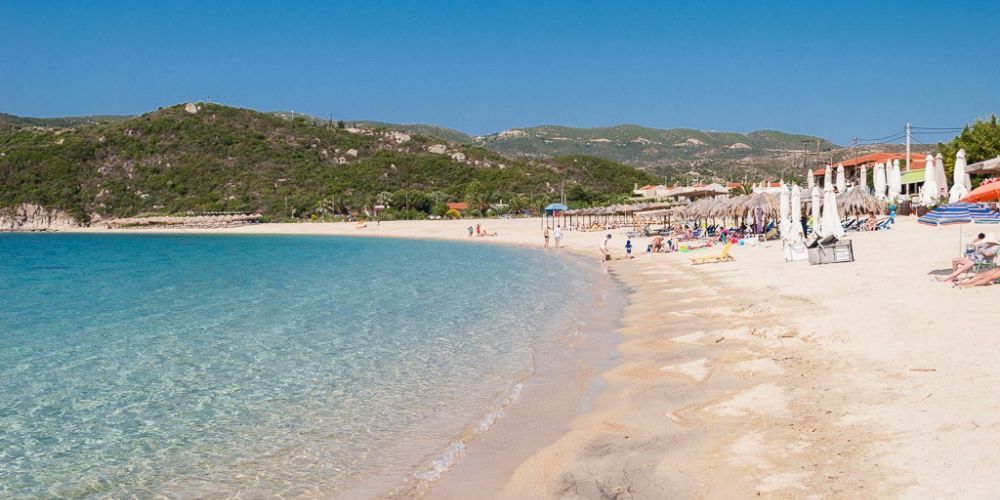 ---
How to get to Toroni
Flight to Thessaloniki
To get to Toroni you should take a flight from your country to Thessaloniki International airport. We suggest you to use JETRADAR which is one of the largest online search engines for flights all over the world. This service helps to compare airfares from many of airlines, travel agencies and systems, and book the cheapest tickets available.
---
Toroni is 130 km away from Thessaloniki airport.
---
Transfers from Thessaloniki airport to Toroni
Arriving in another country, it is important to see a person, who is waiting especially for you upon arrival at the airport. It gives you confidence that you will reach your destination, avoiding all troubles, long wait at the taxi queue, and possible overcharges. Our prices include all fares, VAT, and any lawful charge; therefore, you know that what you pay is the final price for your transfer. The comfort and safety will be provided, which is especially important if you are travelling with children. That's why we offer transfer services with professional drivers and modern car fleet. All cars and minivans have air conditioning and drinking water.
---
Rent-a-car from Thessaloniki Airport
To find the perfect car for your trip, we recommend checking out DISCOVER CARS. It is a leader in online car rental reservations. It compares car rental deals from many companies so that you can choose which is best for your trip. Many websites hide fees and extra costs from you. Discover Cars includes all mandatory fees, taxes, and extras in the quoted price so there won't be any surprises when you arrive at the rental desk.
---
Please note that Toroni Sithonia Travel Guide contains some affiliate links. It means that we may receive a small commission to help us maintain this site without any additional cost to you. We only recommend services and products that we use and believe will be helpful.
---