Blue Flag 2022: Greece ranked second in the world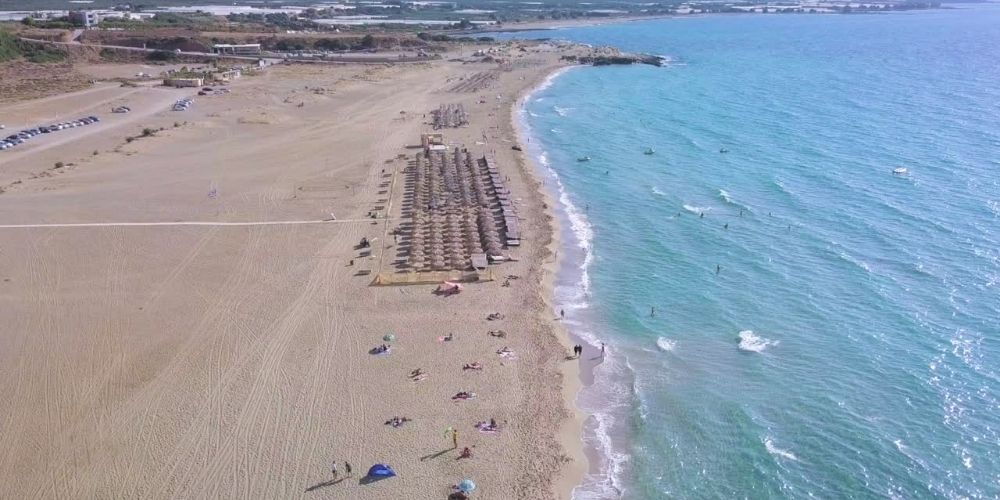 We are proud to announce, that in 2022, Greece again ranked second in the world, among 53 countries, in the number of Blue Flags! This award is given for the cleanliness and quality of the sea and beaches, by the International Federation for Environmental Education (FEE).
581 Greek beaches, 15 marinas and 6 yachts have received the Blue Flag this year, which means they meet the highest standards.
The Blue Flag is the most recognizable and internationally widespread ecological symbol of quality in the world. It has been awarded since 1987, to beaches and marinas that meet the strict award conditions. A necessary condition for awarding a coast with the Blue Flag is that the water quality on it is "Excellent". No other rating of quality is accepted by the Program. The award lasts for one year.
In addition, the rest of the total 33 criteria for the coasts (38 for the marinas and 51 for the boats!), refer to cleanliness, organization, information, the safety of bathers and visitors, protection of the natural wealth of the coast and the coastal space and environmental awareness. The major foreign travel agencies pay particular attention to the "Blue Flag" when choosing the destinations they recommend to their clients, as a guarantee of the high-quality services offered on the coast, but also of the protection of the environment and public health. This is known and evaluated by all beach managers, Municipalities, Hotels and Camping, who participate in the Program voluntarily.
---
Which regions of Greece received the most Blue Flags in 2022?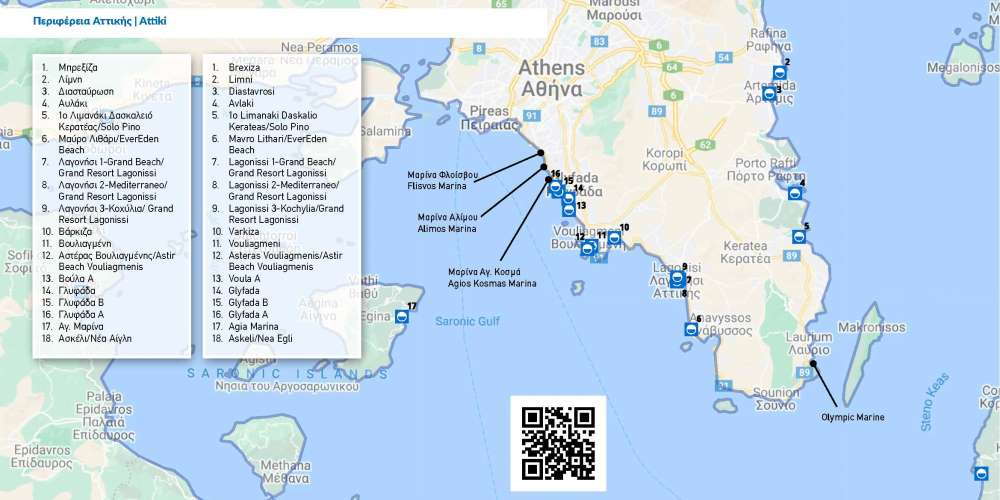 The leaders in the number of flags in Greece are:
---
What does the Blue Flag on the beach tell us?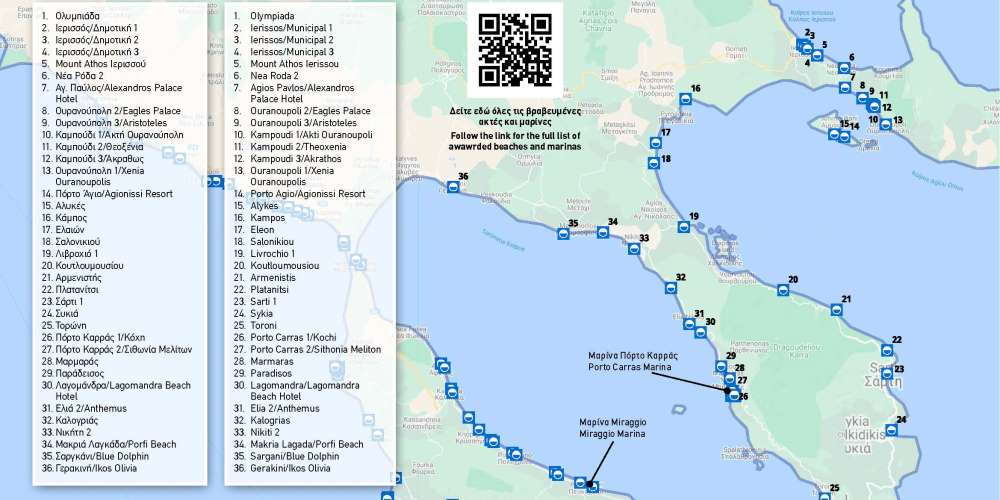 It is a reliable indicator of the highest quality beach holiday, which guarantees:
Clean bathing water
Daily garbage collection and sand cleaning
Lifeguard or lifesaving equipment
First aid equipment
Shower with fresh water, toilets
Banning the passage of any motor vehicle
Prohibition of walking and bathing animals
So, choose any region you like. Beauty, cleanliness and safety are guaranteed to you!